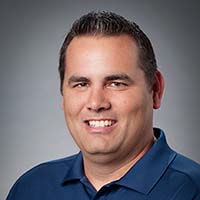 Greg Lason, PE
President
Greg Lason, PE, CDT is an Illinois Licensed Professional Engineer who has been working in the condominium and townhome industry since 2002. Mr. Lason has been an active member of the Community Associations Institute (CAI) Illinois chapter since 2005. His involvement in CAI has included speaking at the annual trade show, authoring articles for the chapters' magazine, and co-chairing the Golf Outing Committee.
Mr. Lason specializes in preparing construction specifications, moisture evaluation, roofing evaluation, façade evaluations, balcony retrofits, EIFS/Dryvit evaluations, and construction management projects.  Mr. Lason developed many relationships with product suppliers and manufacturer representatives as well as gained a much better appreciation for what it takes to complete large capital improvement projects during a brief stint with a roofing and siding contractor.
Mr. Lason became President of Engineering Support Services in February, 2015. As President of ESS, Mr. Lason is responsible for day to day operations and all services performed by ESS. Mr. Lason relies on his vast experience and client relationship development to guide the continued growth of ESS.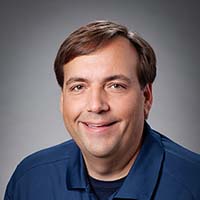 Michael Brown
Senior Director of Engineering
Michael Brown is a licensed architect with over 27 years of experience in building design and construction.  Michael graduated from Montana State University in 1990 with a Bachelor of Architecture degree.  For the next eight years he worked in the northwest and acquired his architect's license. In 1998, he moved to Illinois, where he continued his architecture career.
Mr. Brown's wealth of experience has given him the opportunity to be involved in a wide variety of unique commercial and residential projects.  His work has been recognized by the Northeast Illinois Chapter of the American Institute of Architects, Industrial Perforators Association, and the Illinois Association of School Boards.  Two of Michael's designs have achieved LEED – Gold and Platinum certification.
Mr. Brown has been a Board Member and Secretary for the Harbor Springs Property Owner's Association since 2001. His involvement with the board provides a unique perspective to his work for ESS clients.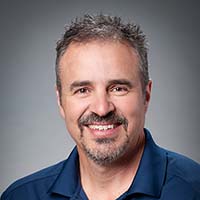 Darren Chrisop
Director of Marketing & Construction Manager
Darren brings a track record of over 25 years of accomplishments. He has been successful in building development programs, marketing management, contract administration, insurance and the execution of complete projects.
After graduating from Southern Illinois University, Darren went right to work developing senior retirement communities for a large health care organization in western Illinois. Darren has also worked for some of the nation's largest insurance companies. During that time, he built expertise in marketing, estimating, claim assessments, restoration and mitigation work.
Darren has deep experience in the construction industry. Most recently, he owned a successful design/build company for 10 years. This company focused on new construction and renovations from conception through project close out.
Darren's experience and relationship building skills enable him to work effectively with all team members and clients. The result is longstanding relationships built on trust.
Can your engineering department use the experience and expertise of the ESS team?
Contact us today!